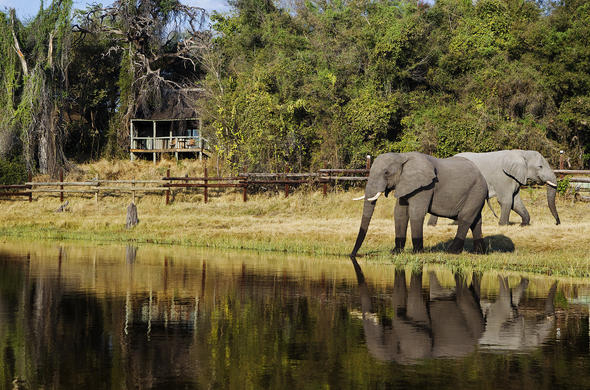 © Elephants visiting the waterhole at Savute Safari Lodge
Looking for a traditional colonial safari experience? Escape to some of the most remote and picturesque wilderness areas in Africa where you can enjoy exciting safari activities.
Our Classic Safari Packages offer you some of the most affordable Botswana safari options. You will stay in comfortable tented camps with en-suite facilities. These permanent tents are set on raised wooden decks, and offer a more intimate experience than our Deluxe Safari Packages, but have all the comforts of home.
Recommended Botswana Holiday Itineraries

4 Day Classic Okavango Delta Safari Getaway
Escape to one of the most secluded and beautiful spots in Africa. Explore the unique Okavango Delta on boat and mokoro game viewing trips.

3 Day Chobe National Park Safari Package
Safari in the style of a bygone era. See one of the world's largest populations of Elephant while on sunset cruises down the Chobe River.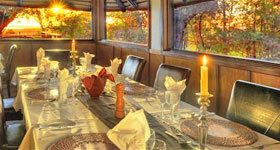 5 Day Ultimate Moremi & Okavango Delta Safari Tour
Stay in comfort and see wonderful wildlife, including Wild Dogs in this beautiful region where the desert gives way to the lush oasis of the Delta.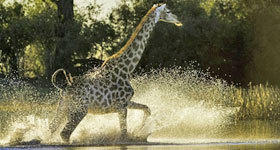 5 Day Unique Botswana Wetlands
Head out on tranquil game viewing expeditions by boat and traditional mokoros. Explore the palm islands and witness the amazing wildlife of the region.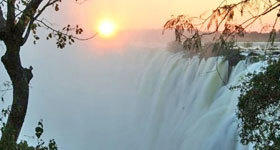 5 Day Classic Victoria Falls & Chobe Safari
This tour takes you from the majesty of Victoria Falls to the wildlife spectacle of the Chobe region, famous for its huge Elephant population.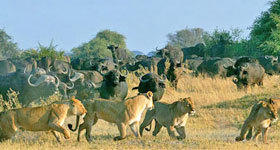 7 Day Predator Safari
Witness the incredible interaction between predators and their prey while on this exciting safari in the lush wetlands of Linyanti.

3 Day Chobe Houseboat Adventure
Drift down the Chobe River in a houseboat and experience the thrill of seeing the abundant wildlife that lives on its banks.