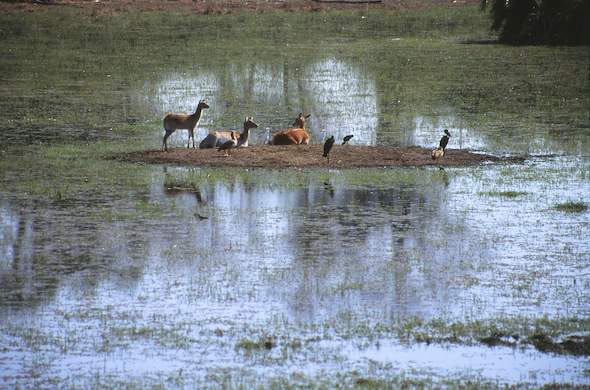 © Lechwe on their own private island. Okavango
The Okavango Delta in Botswana means different things to different people and each season the views are incredible, providing the ultimate African wilderness experience.
The Okavango Delta has been celebrated in countless photos and glossy publications, and much has been written about this natural treasure, but there are certain images that play out each moment of the day that are seldom captured.
Images of the mind
Egrets in dust
at the hooves, of a herd
or astride
flashes of white etched on black
with the splashings
flitting
from back to back
or flying across the green
breaking the patterns
of black and white
Images of the mind Part II
A stained sky
dust
smoke
hazed into the distance
and the heat
Images of the mind Part III
Lechwe males, in a territorial rush,
run before the flood
gather and move, move and gather
and with the water
the females