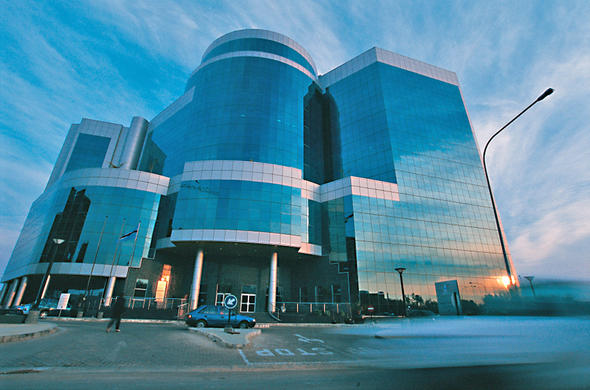 © Reserve Bank of Botswana
Introduction:
The capital of Botswana, Gaborone, is named after Chief Gaborone, who led his tribe to this area from the Magaliesberg around 1880. Ten years later Cecil John Rhodes chose this little settlement as the site of a colonial fort, where, it is said, the abortive Jameson Raid into South Africa was planned. Still little more than an administrative village when Botswana began to move towards independence in the early sixties, it was chosen as the site for the new capital due to its strategic location, the availability of a reliable water supply and its proximity to the cross-continental railway line.Gaborone has all the facilities of any modern capital city. There is a range of hotels, and a choice of cinemas and casinos. Restaurants are numerous and varied, nightclubs often host live music by local artists. The National Museum is situated near the centre of town and houses important collections of traditional crafts and southern African fine art. It is also the home of the Botswana Society which has a rich tradition of researching Botswana's pre-history and from whom you can obtain information about various interesting aspects of the country, like the Aha Hills, Drotsky's caves and so on. There is an international airport on the outskirts of the city.
See Hotels in Gaborone
Gaborone Dam
The Gaborone Dam, the water source for Gaborone, is in a sense the foundation of Gaborone itself. In a dry region water is of crucial importance, and the fact that a large dam could be successfully created here was a necessary precondition for the growth of the city. It is located by the edge of the city, set among hills and dense bush, is the city's main water source, Gaborone Dam. A popular local resort, it is available for non-motorised water-sport , but a Water Utilities Corporation permit is needed. Bass, bream and barbel tempt the avid fishermen in summer, and the Gaborone Yacht Club has it's own swimming pool - not a bad idea since the dam not only has the occasional crocodile that escapes translocation, but bilharzia as well.A visit to Molepolole, 50kms west of Gaborone, will show a town of the Bakwena, another of the principle Tswana tribes. The mixed architecture gives interesting insights into the changing nature of Botswana society where the old and traditional ways are seen slowly to he giving way to more modern practices. Much of the nature of this change is recorded and compared in the small Sechele Museum to be found there.
Thamaga Pottery
For those interested in pottery in particular a visit to Thamaga some forty kilometres to the south west of Gaborone is essential. Here lives on a rural craft project developed with Norwegian aid and now continuing under its own steam. Thamaga bowls, platters and goblets are especially well known and their hazy blue glaze has almost become a trademark and often sought after by collectors.