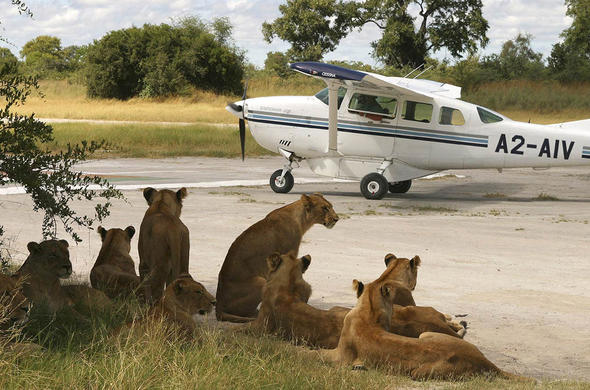 © Your meet-n-greet hosts at Vumbura Camp. Okavango
Perfect for those looking for a short break in Botswana, our Short Fly-In Safari Holidays offer you a short, convenient getaway to remote lodges in regions that abound with wildlife.
Our Short Fly-In Safari Holidays will whisk you off to some of Botswana's most beautiful regions, where you will stay in elegant safari lodges. These packages are the perfect add-on to an existing itinerary and offer you a range of premier and deluxe safari accommodation, with exciting safari activities included.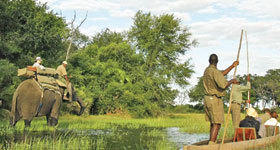 4 Day Ultimate Elephant Safari
Enjoy a unique Elephant encounter and wander the picturesque floodplains of the Okavango Delta surrounded by wildlife.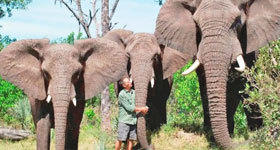 Let Elephants be your guide as you explore the pristine Okavango Delta and discover how they see the world.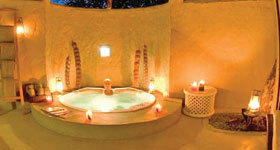 4 Day Romantic Botswana Getaway
Discover one of the most beautiful spots in Africa and enjoy amazing game viewing, excellent service and intimate candlelight dinners.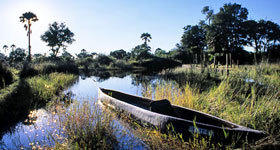 6 Day Luxury Botswana Honeymoon
Come and discover the splendour of the Okavango and enjoy exciting safari activities such as mokoro rides to explore the islands.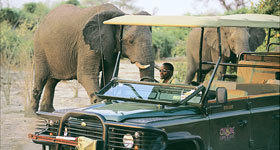 3 Day Chobe National Park Safari Package
Stay in a comfortable camp which has the ambiance of safaris from a bygone era, and experience some of the best game viewing in Africa.

3 Day Chobe River Houseboat Safari
Cruise down the tranquil Chobe River in a luxury houseboat and see what wildlife comes down to drink, such as thousands of Elephants.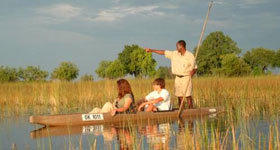 4 Day Classic Okavango Delta Honeymoon Safari
Discover the mystique and allure of the Eden that is the Okavango. Enjoy tranquil water-based game viewing activities such as mokoro rides.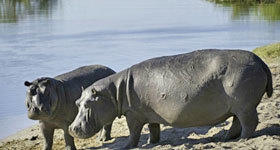 Head off to one of the remotest and wildest parts of the Okavango and Chobe. Witness the interaction between predator and prey in this wild region.

4 Day Classic Okavango Delta Safari
While staying in an affordable camp you can enjoy the complete Delta experience with bushwalks, boat rides and intrepid game drives.